OUR STORY
We got our start from a discontent in the world of ecommerce marketing. We knew something was missing, so we set out to solve it with one goal in mind - help online retailers reach their goals faster. And that is exactly what we did.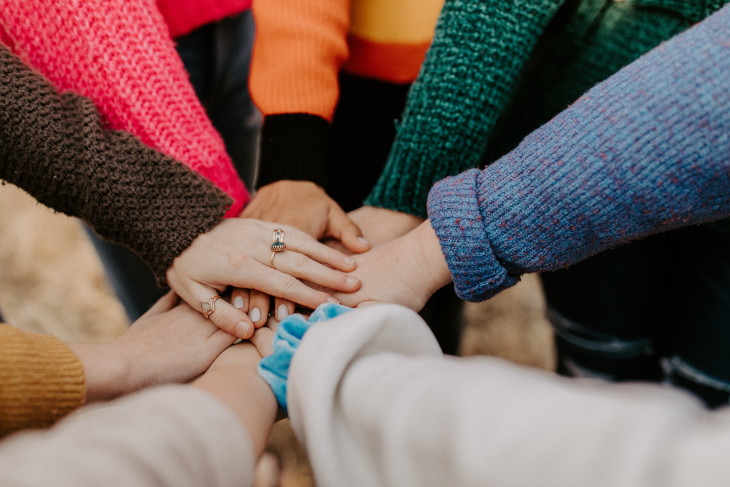 OUR JOB IS YOUR SUCCESS.
We believe that all ecommerce companies should have access to the tools they need to grow. We were told by a customer, that our platform is like 'bringing the secrets of Amazon to the every-day retailer.' Now isn't that exciting?
Our team has extensive backgrounds in marketing and ecommerce, and many of us saw first-hand how hard and manual it was to personalize marketing.
So we set out to be different - we created a platform designed for the busy marketer so you can always stay one step ahead. Kevy helps you engage with your unique shoppers and ensure their experience with your store is one to remember.
OUR MISSION
Help Our Customers Grow
Our mission is to help every customer grow their business and chase their dreams. We love hearing stories of how our store owners started their business from a dining room table and turned it into an empire. We are proud to be a part of so many success stories.
Make Shopping Personal
When we started, our mission was to transform the online shopping experience for everyone. Shopping is personal, so why is the online experience of shopping so generic? Kevy is changing that for retailers across the globe.
Love What We Do
We believe that our team and culture is the cornerstone of our business. When our team is happy and knows their work matters, that translates directly to our customers. Our product and customer service is exceptional because each person loves what they do.
Delight Customers
Our mission is to not just build a powerful platform, but to constantly surprise and delight our customers with tools and services they love. We put great attention into each feature and each interaction to be sure our customers know we care.
Be The Biggest eCommerce Marketing Platform In The World
Yes, this is a lofty goal, but we are certain we can achieve it. We know what our team and solutions are capable of, and our goal is to help as many online retailers as possible. We see every day how are solutions impact the success stories of our customers, so why would we not want to share that with every retailer in the world?
Dream Big, Work Hard
We encourage our team to dream big and not be limited by what is, but work towards what could be. But dreaming is limited unless we are all willing to work hard. So we go above and beyond to delight customers and create products that change the way we experience retail forever.